TWITTER AT CANNES
The Cannes Lions Festival is a tentpole event for Twitter across #TwitterBeach, programming, on-platform integration and paid advertising throughout the week-long festivities. Together with Adam Bailey, I was the creative director across Twitter's integrated on-site experience for Cannes Lions 2019, designed to immerse attendees in the Twitter brand, and demonstrate the influence and power of the platform to a savvy audience of marketers.
We used real Tweets to showcase the passion and ambition of people on the platform, leading with this giant wallscape on the Croisette. Within a day of being put up, it was photographed by someone in France and tweeted to the original poster in Kenya, and in the next four hours received 1.3K retweets, 6K likes and hundreds of replies.
Twitter's partnership with Contagious magazine included an article featuring Twitter-powered advertising campaigns, and the opportunity to design four cover designs for a special Cannes issue. Again, we showcased real Tweets – each cover featured a single ordinary consumer's reply Tweet, demonstrating the power of the platform to fuel widespread participation with a brand. The bold design was printed in neon inks and and integrated the Tweet into the Contagious logo. Each Tweet gives this Cannes audience just enough information to know what campaign it connects to, and each campaign is profiled within the article.
At #TwitterBeach, a series of interactive installations highlighted some of Twitter's most influential conversations, including a #WomensWorldCup foosball table, #PopMusic tweet-triggering piano, and a #GameOfThrone throne of hashtags.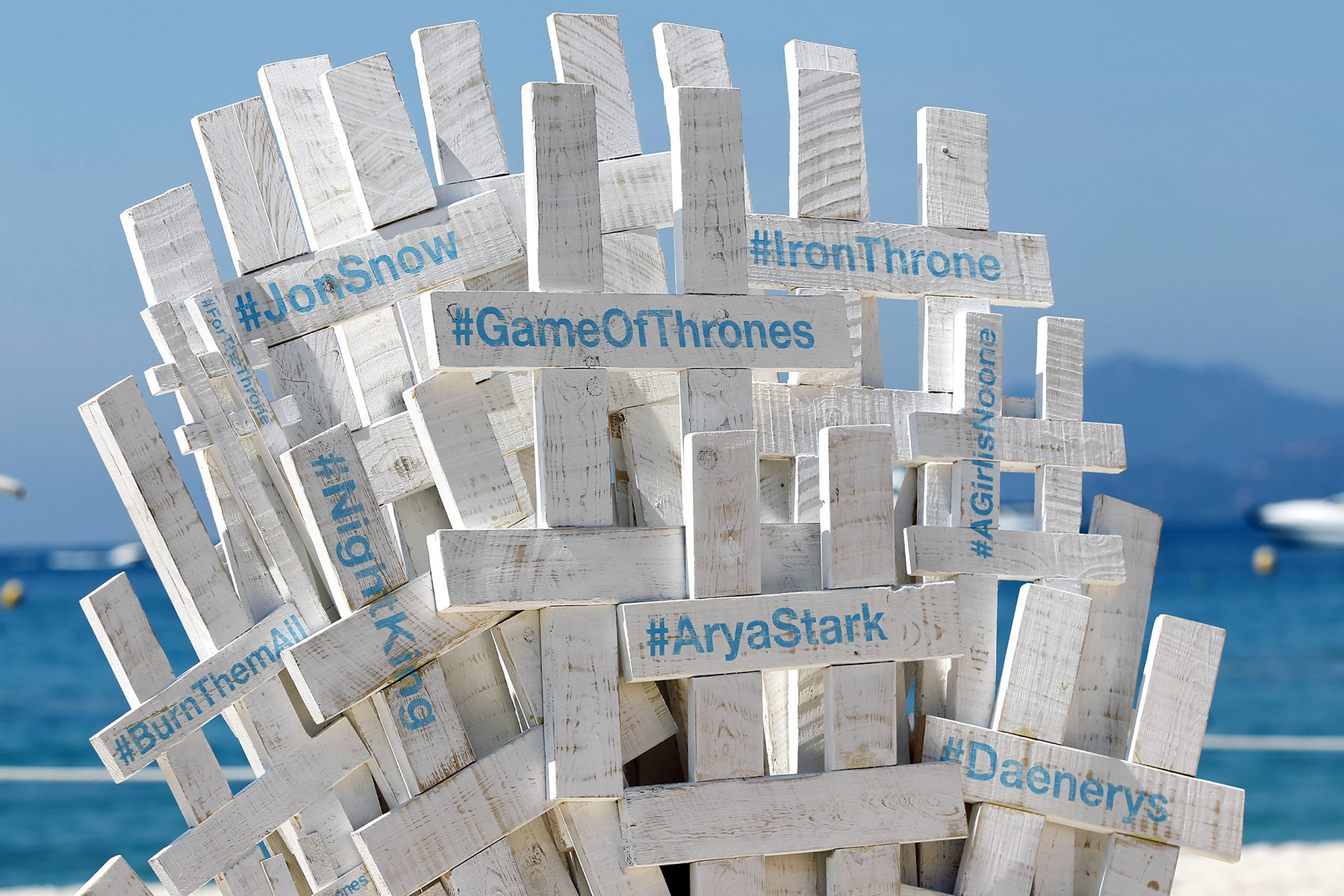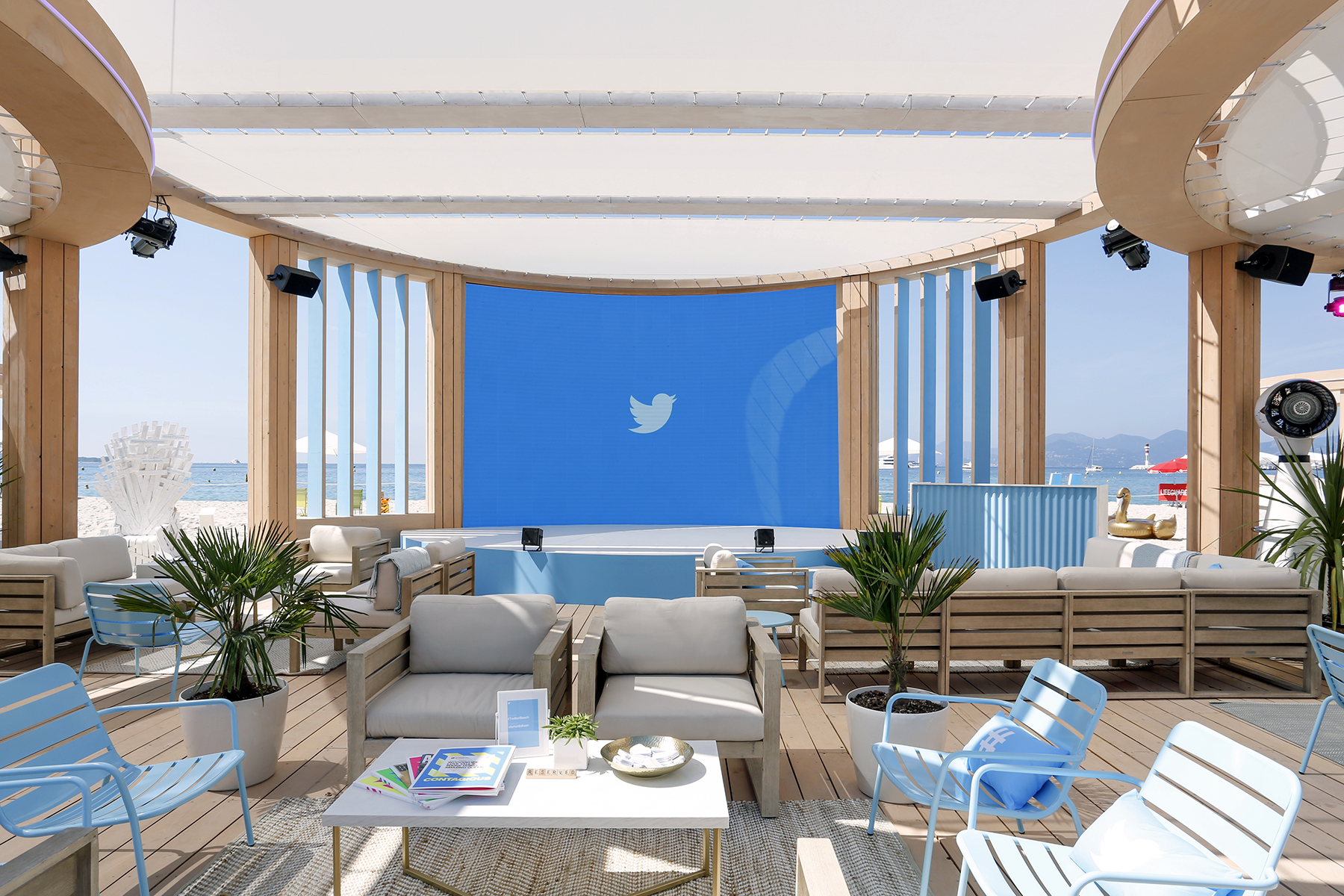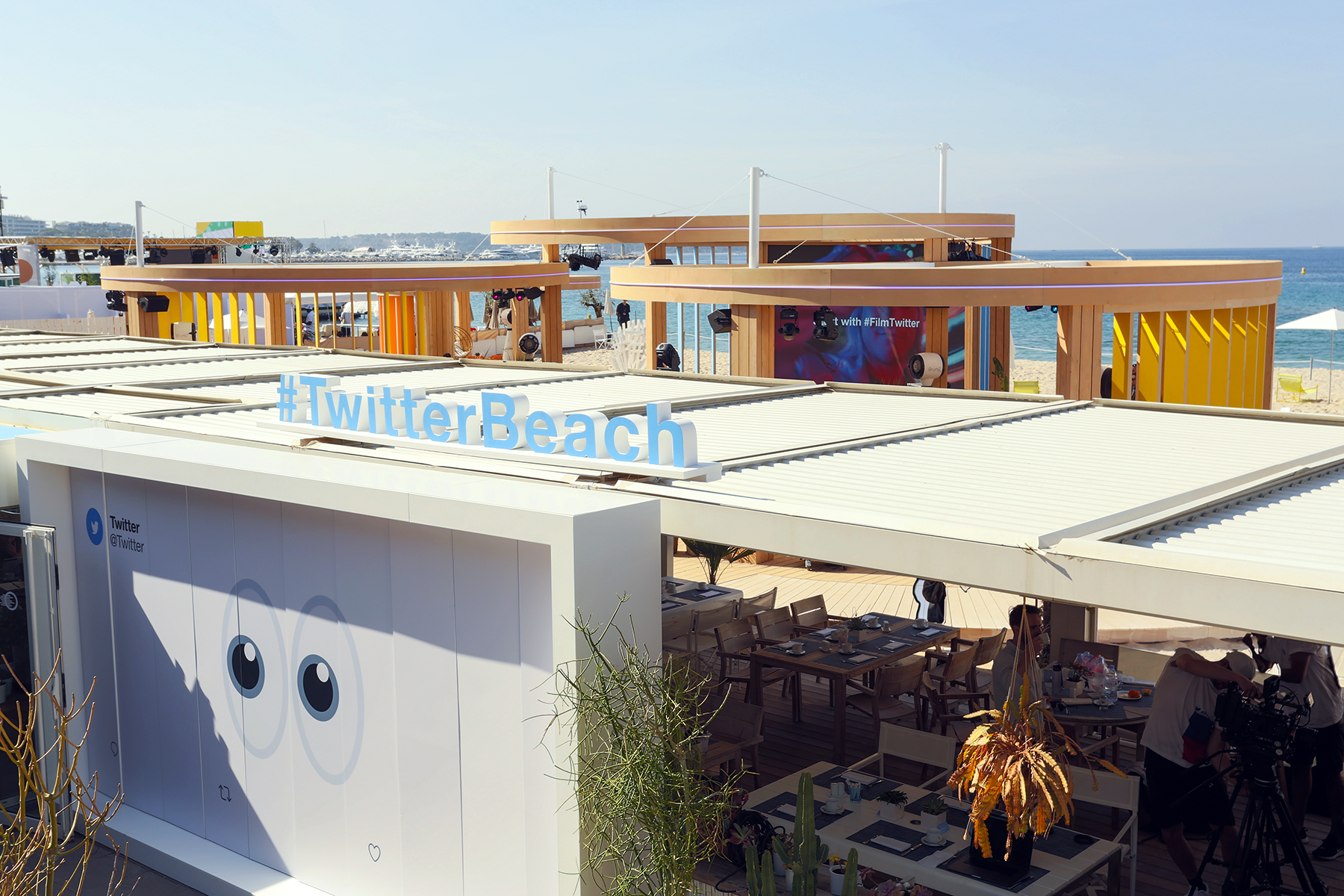 On platform, throughout the week we prompted conversation around topical debates of the moment, playing off of Twitter-popular memes and ASCII art. This Cannes content and more on @TwitterMktg spiked the channel's highest organic engagement of the year, as well as the biggest single jump in followers.